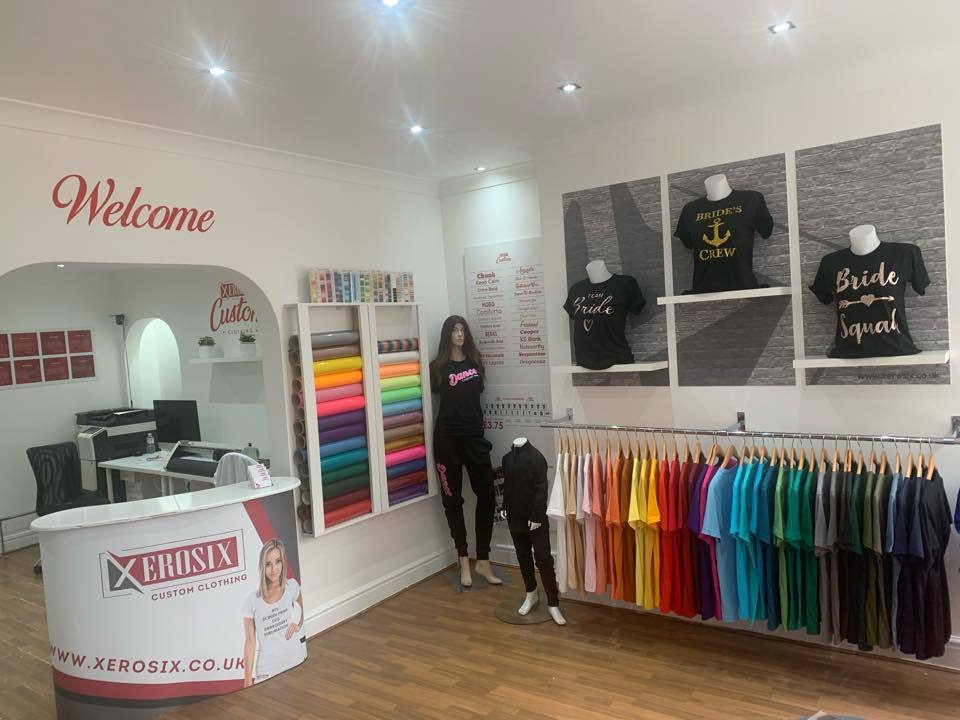 We are Xerosix Custom Clothing
Xerosix is excited to bring our highly recommended services to the online community. From market stalls in the pouring rain to our bespoke interior designed high street store we've certainly grown. and when it comes to being first at delivering that all important customer experience our efforts know no bounds.
Now Xerosix Custom Clothing is excited to bring you our brand new bespoke state-of-the-art website.
Throughout our product range you'll find our hand picked choices brought you from our long serving suppliers holding over 12 million items - with 4,700 products from 140 + brands, we can offer you our popular printing and embroidery service available in the checkout box of every item.