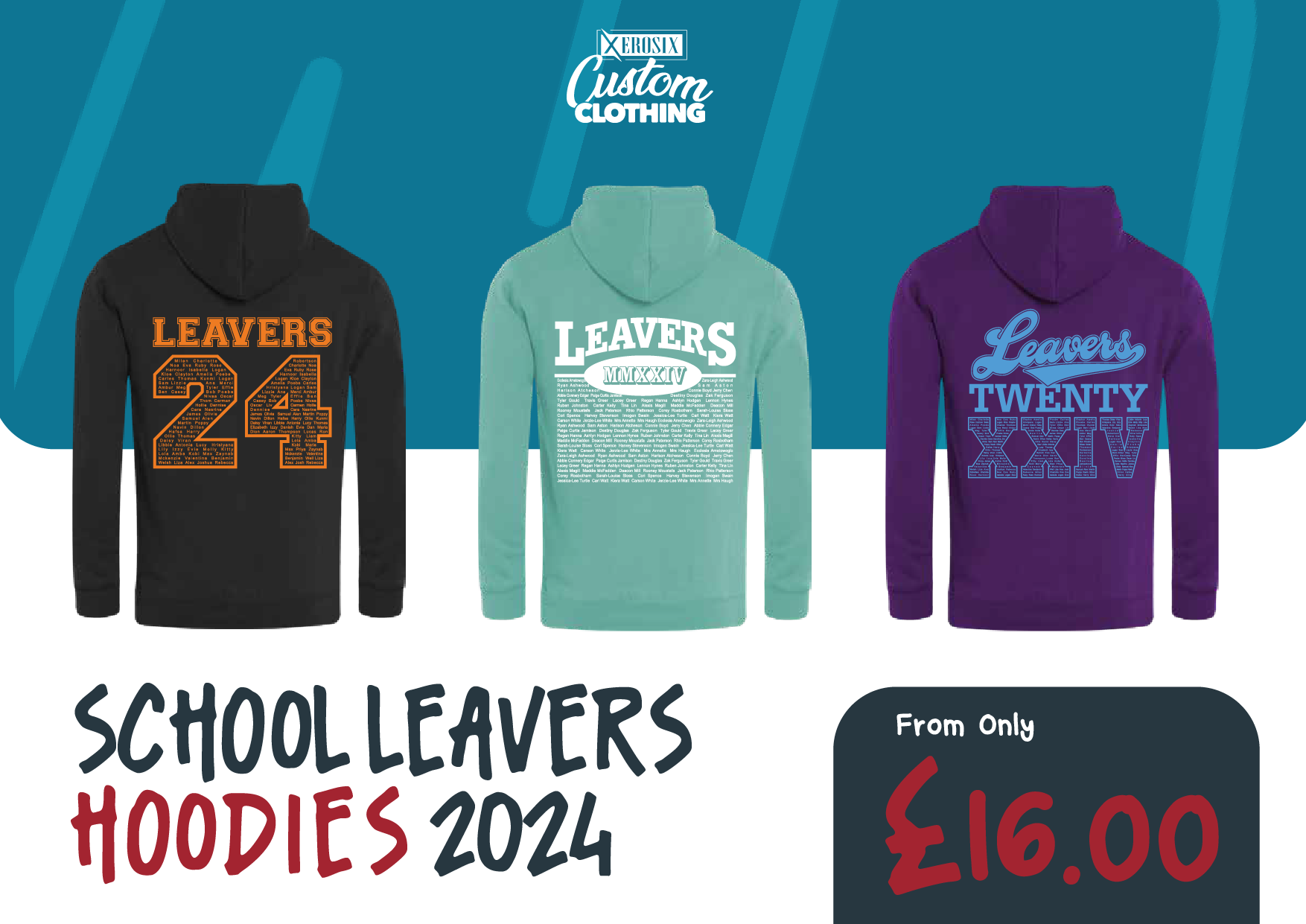 Leavers Hoodies
Design Your perfect Leavers hoodies. choose from our product ranges, In a variety of colours and sizes, Choose from our custom templates, and add to your order with school crest, initials and sleeve text.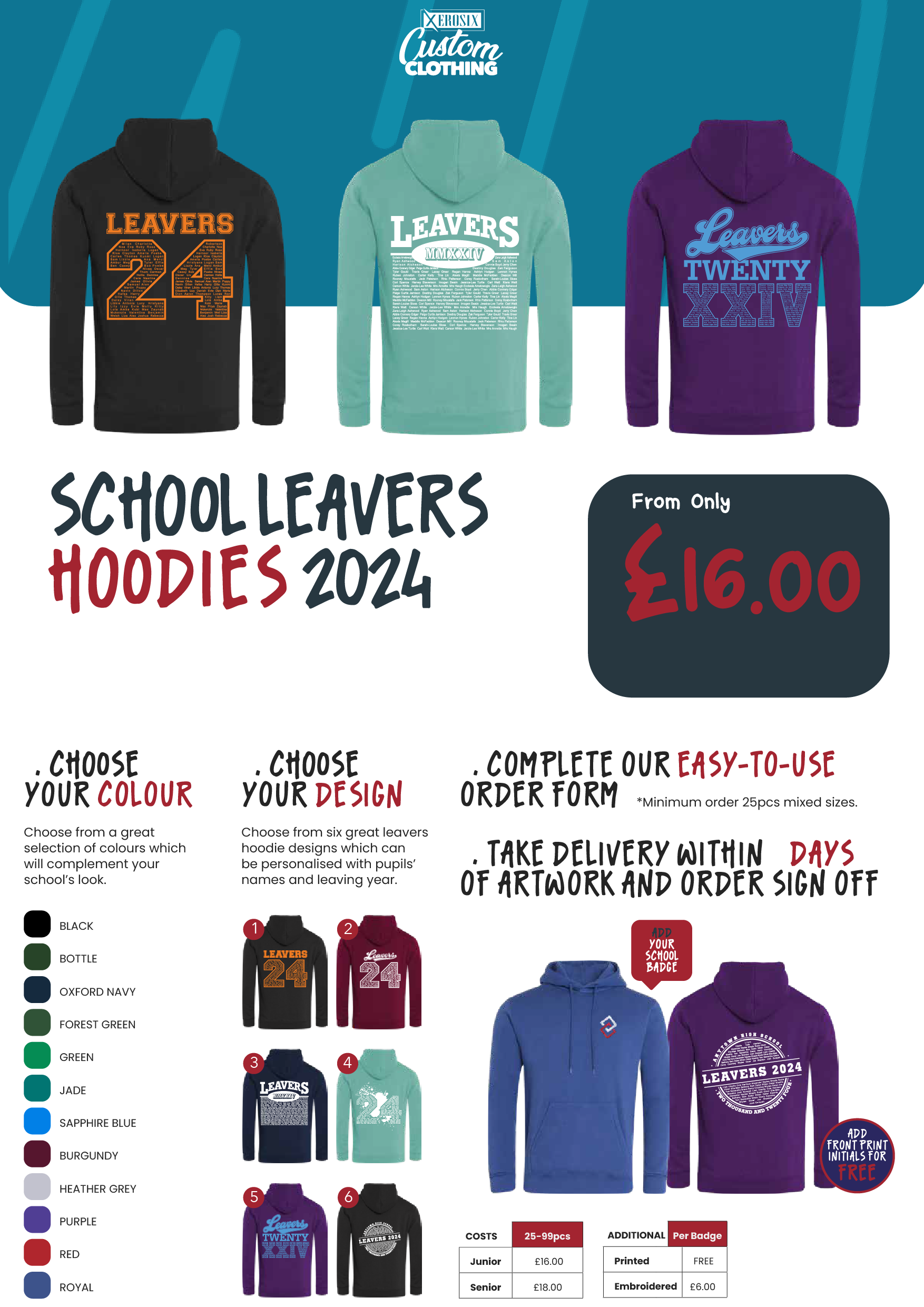 Custom clothing made super easy
Ordering from Xerosix is simple - just follow our 3 steps order process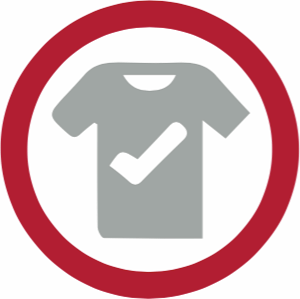 Add Garments to Basket
Browse our store and pick the perfect garment to add to your basket.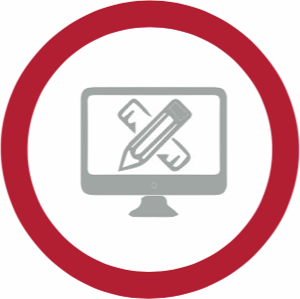 Customise your Garments
Add embroidered or printed logos and text to personalise your item.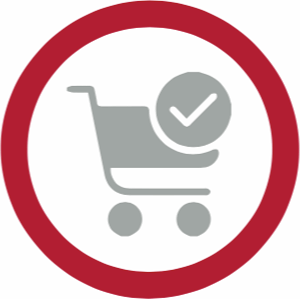 Checkout
Use our safe and secure shopping checkout to process your order.